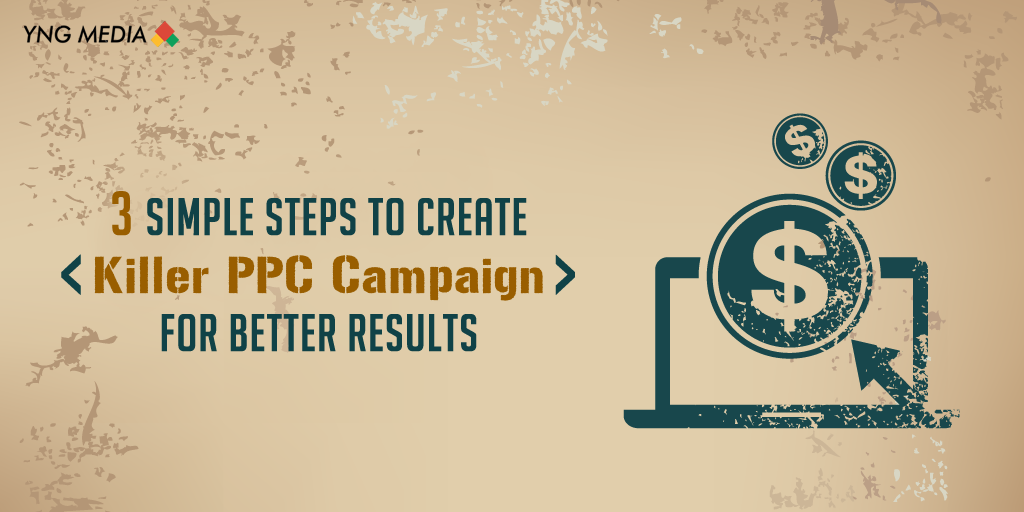 PPC campaigns are the easiest techniques most of the companies use to drive easy and quick traffic to their website. Not just the businesses, but many digital marketing companies also take pay per click marketing as a quick source to generate results.
But do you think that only paying huge bucks or making the highest bids can help you get the leads, sales or more visits? No, PPC is not just making an investment and waiting for the traffic.
It is about the strategy formulation and right implementation of the same to get better results. In this highly competitive digital market, you cannot expect exceptional results only with the highest bids; you need killer campaigns to stand out from the crowd and draw the attention of everyone from search engines to the visitors and customers.
So, make it easier for you, here are 3 simple steps to design killer pay per click campaign strategies.
1. Conduct the Situational Analysis: It further includes assessment in three different parts:
Business download meeting to understand the business, industry and the troubles company is facing. It includes interaction with all the stakeholders, understanding of positive and negative factors for the business and determining PPC performance goal.
Conducting account audit to understand the performance drivers as well as the alignment of actions with the set goals. It also helps in uncovering business' strengths, weaknesses and opportunities for right account management.
SEE MORE:  5 Steps to Take Full Advantage of AdWords Conversion Tracking
Competitive analysis to learn about the competitors and their strategies. It helps in finding out the right techniques for bidding, keyword targeting and creative ad copy writing to successfully compete in the market.
2. Account Management Policy Development: Once you know about the business, account management goals and competition, the next step is to form the policies for PPC account management. The policy you develop should be:
A growth driver
A profit driver
A touch point for conversion through different channels
You should write a policy that should be compulsory to follow and abide by for all the stakeholders.
3. Creating an Action Plan: The third and final step is the action plan creation to overcome the challenges business faces. The action plan should be in accordance with the target audience as the ultimate goal is to get the conversion from the PPC campaigns. This might differ for every business, based on the assessment report and policy development. For one business it might be to grow reach on social while for other it might be to 'set up an RLSA campaign.'
Conclusion:
The biggest mistake marketers make is to use strategy and tactics interchangeably. So, the first step is to understand the difference between the both and start with the PPC strategy formulation.