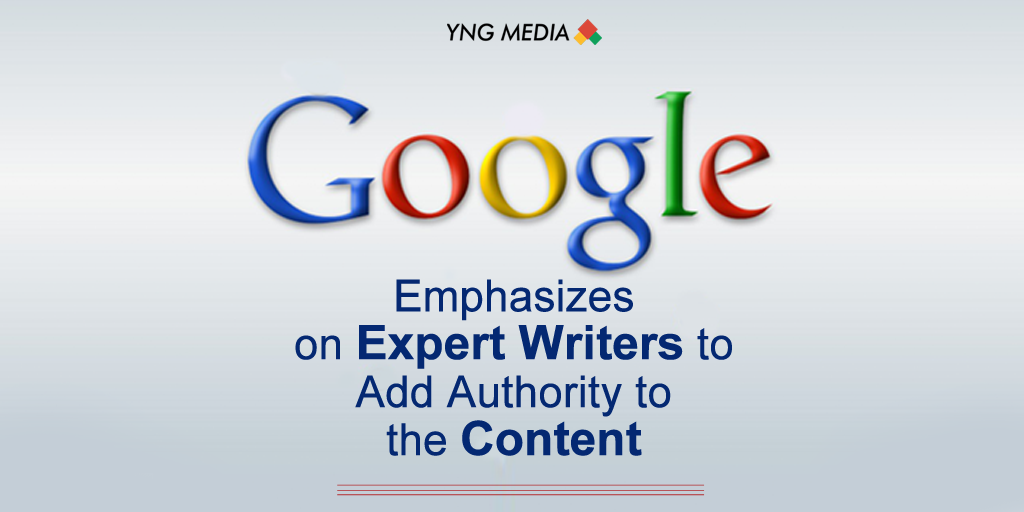 Google keeps rolling its updates to improve quality of SEO, content, websites etc. The recent release 'Search Quality Evaluator Guide' was in November 2015. Though the 160 pages long guidelines were for internal use to help evaluators, the major takeaway for SEOs and digital marketing agencies was need of expert writers.
According to Google, to add true value to the authority to the content, the companies should hire expert writers having experience in the specific industry. The authors should have real-time experience of what they are writing.
This is not hidden from any content marketing agency that Google gives utmost priority to informative, clear, crisp and professional writing. Websites publishing duplicate or useless content have to bear Google's wrath with down rankings. The new twist in this is increased emphasis on expert writers; especially the ones offering important content.
In short, as per the recent guidelines, now along with quality of the content, you also need to focus on the authority factor.
Google's expectation from every high-quality web page has been named as E.A.T, where E stands for Expertise; A stands for Authoritativeness and T stands for trustworthiness. For instance, Google says that medical pages with health related advices should be written by medical experts, while finance related pages on investment, tax saving etc. should be written by experts from the industry.
There is another category "YMYL – Your Money Your Life." These pages includes investment of money and go through special scrutiny process by Google. Ecommerce websites, legal pages and investment advice related pages are some of the examples. So, if you have a business or blog post, which has huge impact on readers' life, it is advisable to hire expert content writers.
If you haven't been able to get high rankings irrespective of a high-quality website, just cross check the quality of content on it. Get it written by expert writers to appease Google and win its trust for improved rankings.