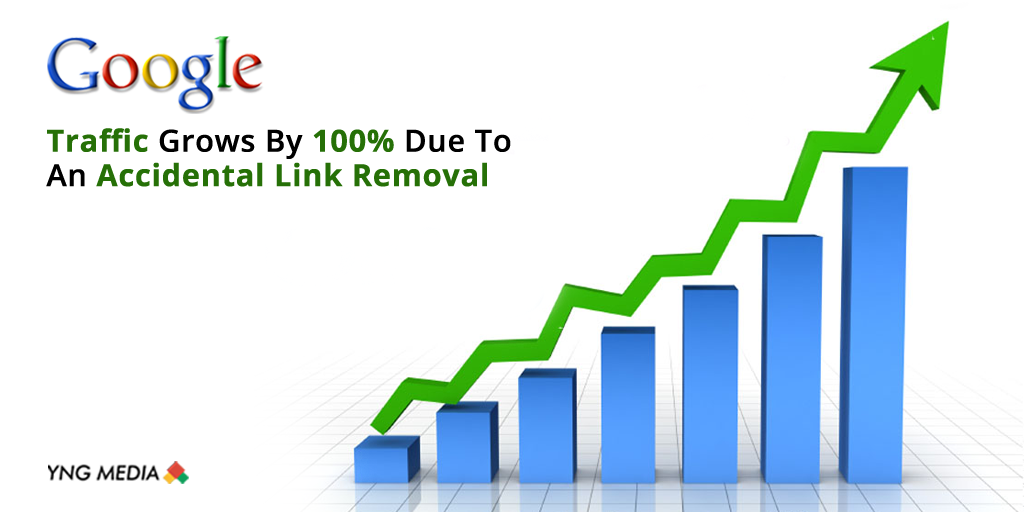 An accidental removal of links from disavow files helped the SEO get a huge traffic (up to 100% more). On 22nd November, someone overwrote the disavow file by mistake, which went unnoticed for 10 days. On 29th November the SEO team noticed the highest ever organic traffic that soared by above 100%.
No updates from Google algorithm, made the company believe that the reason behind sudden traffic increase was the link dropping from disavow file.
As per the experts, there can be various reasons behind the traffic boost and one among them can be repeat counting of the links. Many of the disavowed links, which were performing well in the ranking, must have got counted again after webmaster disavowed them and caused ranking improvement.
Now the webmaster is confused about the changes due the fear of lost rankings and Penguin penalty. He is not able to decide whether he should disavow some or all those links.
Note: This was a mistake which worked in favor of the webmaster. Don't try to experiment the same with your business, as it can really dangerous for your website. There can be hundreds of other reasons behind the traffic soar, so don't just get lured by the news and start disavowing your links.