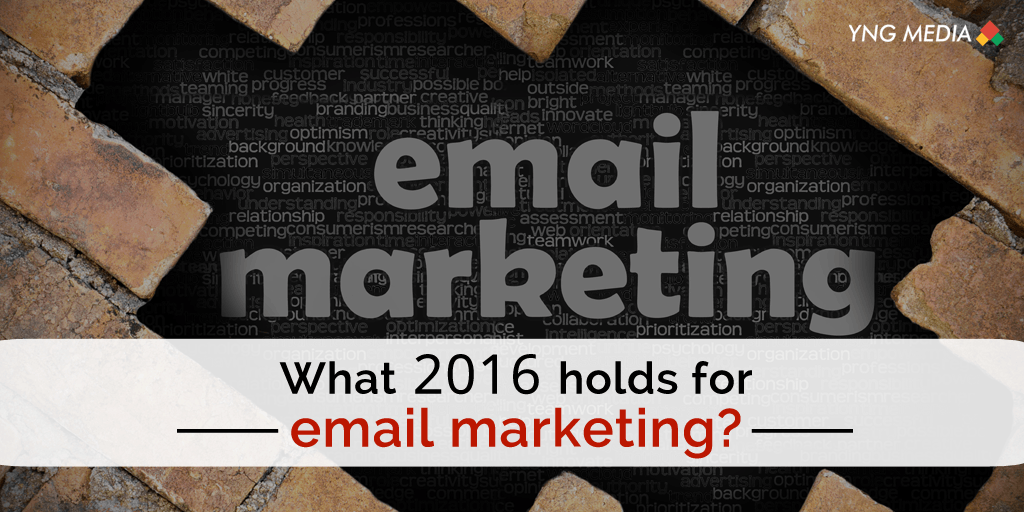 With the beginning of a new year, there are numerous predictions about everything. People are making expectations about SEO, PPC, digital marketing and various other marketing strategies. One more field about which digital marketing companies are making predictions is email marketing. Here are top six predicted changes expected to happen in 2016.
1. Renewed interest in email marketing
After facing a lot of negative response and headlines like 'Email is Dead', the email marketing will bounce back with a boom. This is one of the most preferred marketing channels by customers and is expected to get its importance back in 2016. Email marketing experts have already started preparing them.
2. Brands will promote shopping in an email
Yes, now email will not just be a functionality to interact with the audience; leading brands are now focusing on offering shopping in an email. Some advanced brands, focused on offering an unmatched shopping experience to their customers will allow subscribers to complete their whole shopping process through email.
Being an online buyer, I am gonna love this, where I will be able to view products, choose the suitable one and make an order through email even without getting into the hassle of visiting the landing page.
3. Email marketing will gain more importance with advanced features
This is no more limited to sending newsletters or promotional emails bragging about the product or the company. It will be a promotional tool for the brands to get a competitive advantage by investing in this high ROI tool with subscriber-centric strategies.
4. Apple's Siri-Infused Headset will take it one step ahead
Apple will take the email marketing one step ahead with its voice-controlled headset that will read and dictate emails, texts, access maps and many more. It will allow the users to check emails even without taking out their phones from their pocket.
5. Mobile devices will get more preference in 2016
Looking at the trend in 2015, where around 49% of the email open was on mobile, this is expected to grow more in 2016. On the other hand, the desktop open will continue to drop down. Companies engaged in mobile marketing will also have to focus on email campaigns designed to open on mobile.
6. Responsive design for marketing emails
When everything is going mobile and companies are investing in responsive websites design, how can they forget responsive marketing emails. The trend of mobile-friendly email marketing design will boom in 2016 and compel the digital marketing companies to focus on responsive email marketing.
So, if you are also one of the marketers who sideline email marketing, start rebuilding your digital marketing campaigns that include email marketing campaigns also.